Editor's note: I learned about Olga when she contacted me through the form on this site. He's a pretty incredible designer and person, as you'll see as you read on. Thank you, Olga, for shining your light on the world and with us. All the illustrations you see here are by Olga.
My name is Olga, I am 26 years old and I have been suffering from mood swings, derealization, anxiety and ADHD since childhood. When I was a teenager I had a lot of complexes and it was difficult for me to communicate with people and I had agoraphobia, so I had to be homeschooled. My parents never understood my mental state and told me I didn't have depression.
At the age of 16 I went to a Design college and at the age of 18 I moved away from my parents, then I entered the same design university and graduated. I went to a psychiatrist when I was 22 and he diagnosed me with borderline personality disorder and depression. Since then, I have undergone cognitive behavioral therapy and been on pills. I moved to another country a year ago. I work as a freelance illustrator. It is very difficult for me to fit into a team and I prefer to work from home and communicate only with close friends. I often feel lonely, sad and anxious, but painting helps me. I put my feelings on paper. Also, when I'm nervous, I either get drunk on alcohol or eat too much. It is difficult for me to accept myself and my achievements.
I'm critical of my appearance, and it's hard for me to have close relationships with men, so most of my partners were unemployed abusers. Despite all this, I often feel in a good mood and euphoria. I love walking with my beloved dog, traveling, discovering new places and painting.
I have a dream to become a psychologist or psychotherapist and help others.
Q: Can you tell me a little about yourself – where do you live? when did you start shooting? Do you work in illustration?
My name is Olga. I am a freelance cartoonist/illustrator. I was born in St. Petersburg, but I moved to Kazakhstan due to the political situation. I do not agree with our government. I started painting since I was 3 years old, working as a freelance artist while I was a student.
Q: Can you tell us about your favorite illustrations? How does it feel to "get it right"?
My favorite illustration is somewhat reminiscent of Kafka's story The Transfiguration. It shows a lonely girl turning into a bug in a creepy old room. For me, it is the personification of alienation, loneliness and the world's rejection of me.
Q: How do you find what inspires you topically or stylistically?
I get inspiration from life, different situations, people around me and travels. And the books of Kafka and Sartre. I love their bleak, haunting, sometimes surreal portrayal of human emotions.
Q: Who are some of your favorite artists in the mental health space? Do you consider yourself in the mental health space?
I don't know artists who particularly understand mental health. I only know people who can convey emotional states with their paintings. I love the old caricaturists of the 20th century like Frida Kahlo, Kandinsky and Heinrich Rudolf Zille. I'm close to the mental health field myself because I've been seeing a therapist for a very long time and have to deal with my thoughts and mental states on a daily basis. I am also going to study to become a psychologist.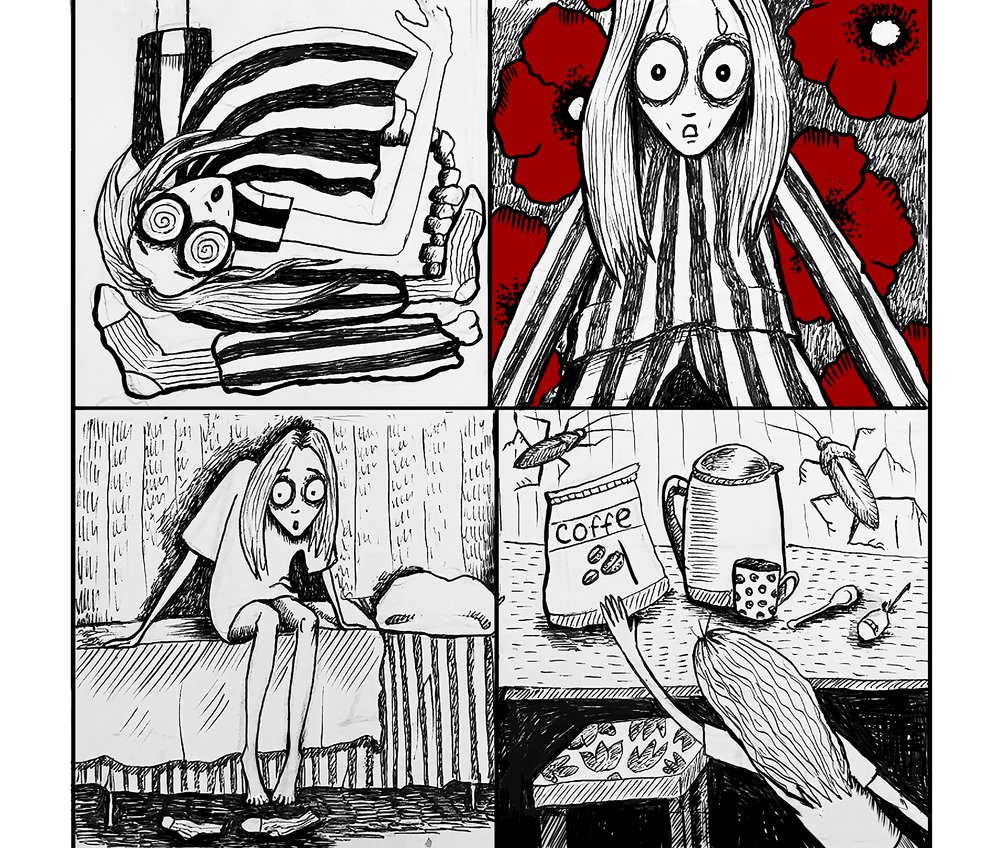 Q: What would you like people to know about your art that they don't?
I would like people to know that my drawings are as true as possible, like a diary of feelings and events. I draw everything I feel and see.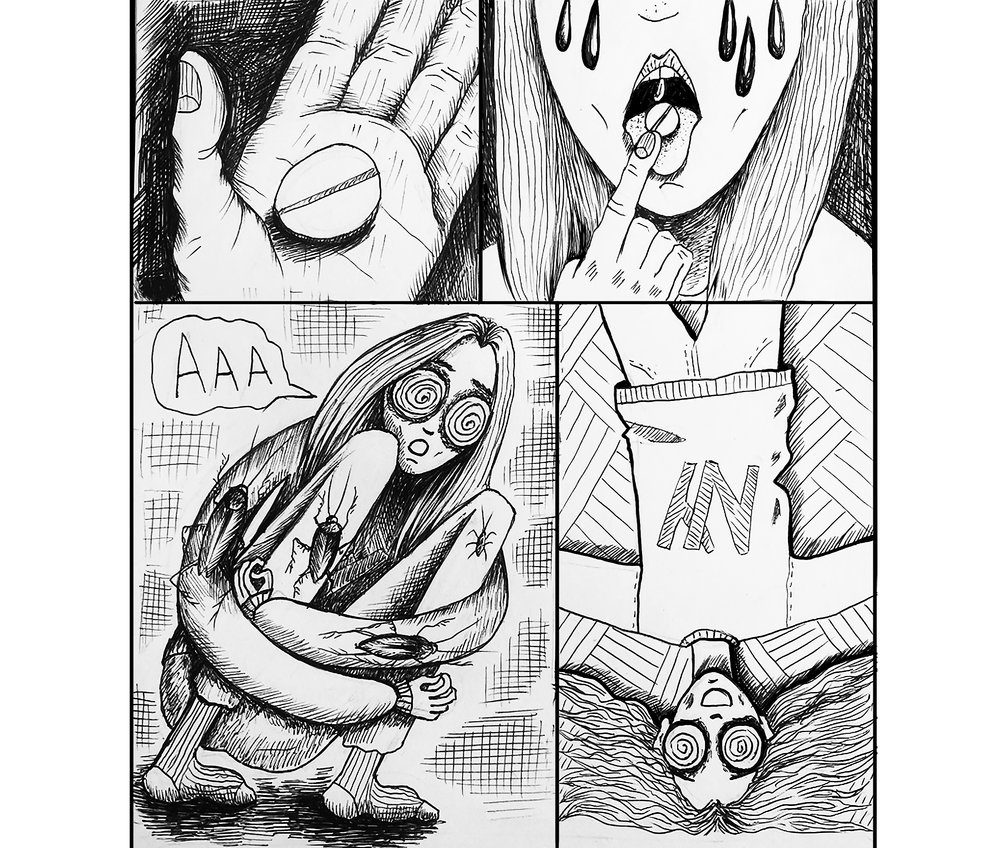 Q: Who do you hope to reach the most?
I wanted to show people suffering from borderline personality disorder and depression that they are not alone. Maybe these people will find a way out in my paintings.
Watch it Olga on Instagram or contact him if what he shares is relevant to you or if you want to learn more about his work.